A few friends and I rallied for a quick tour up Silver Peak in Squaw Valley on Sunday morning.  A nice skin track made for a fairly quick approach on the ridge to the lookers right of Silver Peak.  Once on the ridgeline we found fantastic cold powder on the northeast aspects and skied about 500 vertical feet of the good stuff.  We then skinned the ridgeline west to the summit of Silver Peak and descended the southeast facing slopes back into Squaw.  The conditions were slightly sun affected pow on top of a firm bottom layer…still quite manageable.  Perhaps the best thing about this tour is the phenomenal view of Squaw Valley.  You can see virtually all of the quality terrain at Squaw, not to mention the backside of Broken Arrow and a birds-eye view of Tram Face.  The vertical gain on this hike is 2,200 feet to the peak which is higher than both KT22 and High Camp. -Rob McCormick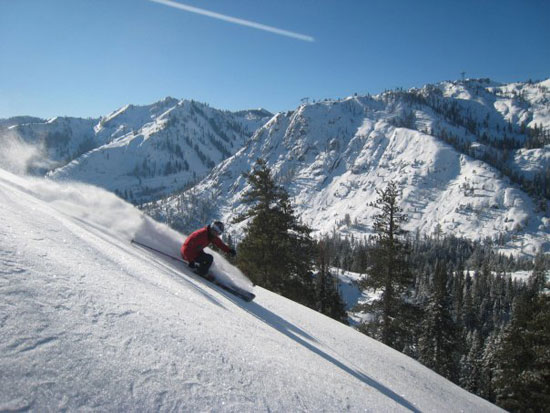 Robb Gaffney with Squaw Valley in the background. Photo by Matt Berry.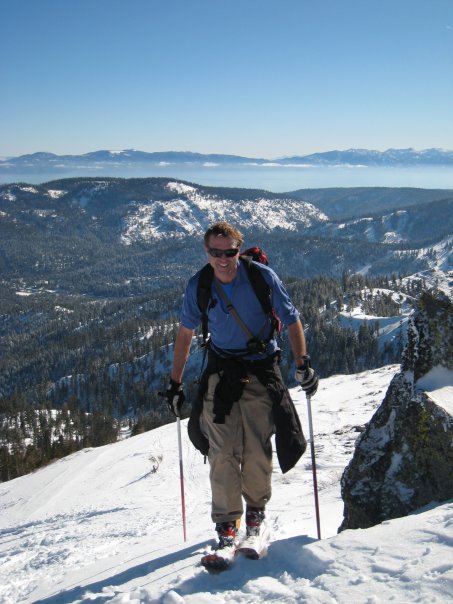 Rob McCormick Skinning up Silver Peak. Photo by Robb Gaffney.