by Rob McCormick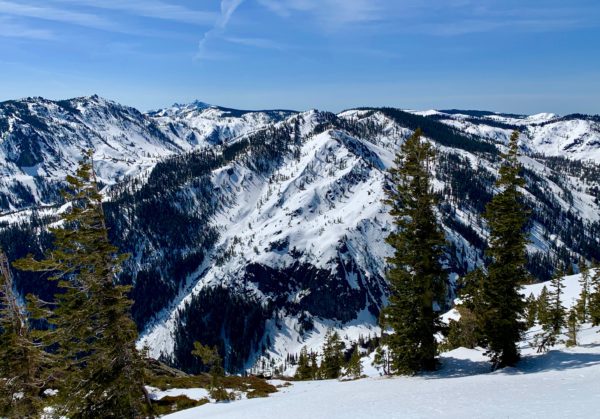 The northernmost portion of the Sierra Nevada Mountain Range ends in a stunning yet frequently overlooked region referred to as the Lost Sierra. The Gold Lake Highway (closed in winter) runs parallel to this range of peaks and lakes which is bookended by the spectacular Sierra Buttes to the south side and Eureka Peak on the north end. The entire region is rich in mining history and was the virtual epicenter of the gold rush in the mid 19th century.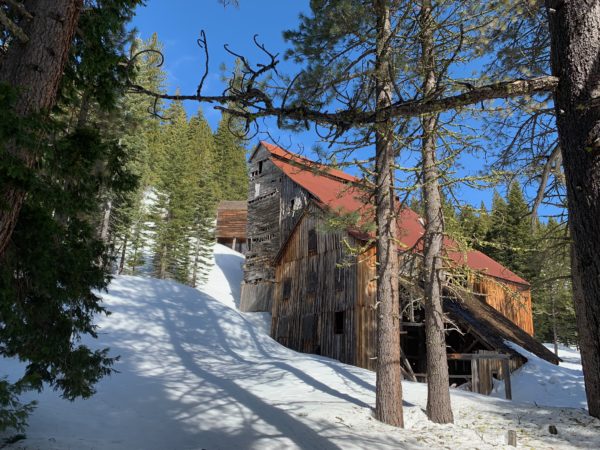 In the fall of 2014 I hiked the Eureka Peak Loop trail and saw terrain on Eureka Peak and neighboring Mt. Washington that I vowed to come back and ski in wintertime. The ski terrain on both mountains starts at the relatively low elevation of 5,200 feet which makes them unlikely objectives during leaner snow years. That said, the bountiful winter of 2019 has stacked the region with a healthy snowpack creating ideal conditions to explore the Lost Sierra.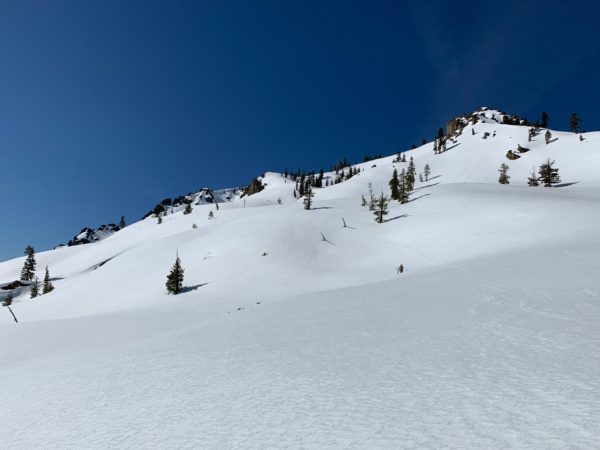 I recently hooked up with local Dave Carmazzi and found good snow on the north face of Mt. Washington one day followed by perfect corn on the south face of Eureka Peak the following day. Eureka Peak can be accessed from the parking lot at the base of the old Eureka Ski Bowl or the museum at Plumas Eureka State Park. Mt. Washington can also be accessed from the museum or from Jamison Mine Road. Eureka Peak and Mt. Washington offer relatively easy touring routes and a variety of descents from breezy to rowdy. Both mountains have large avalanche paths in places (particularly in the Jamison Creek drainage between the two peaks) and should be navigated with caution during dangerous snow cycles.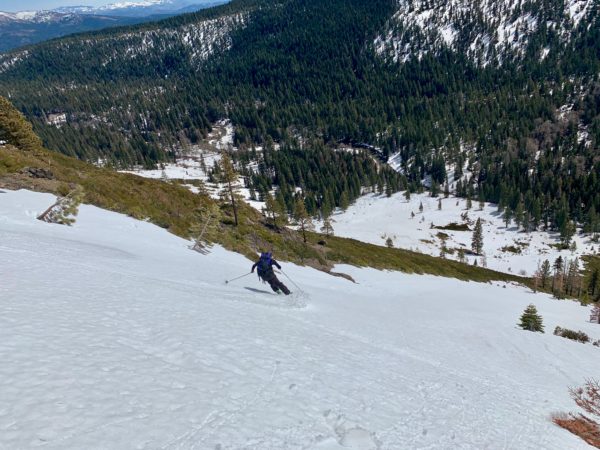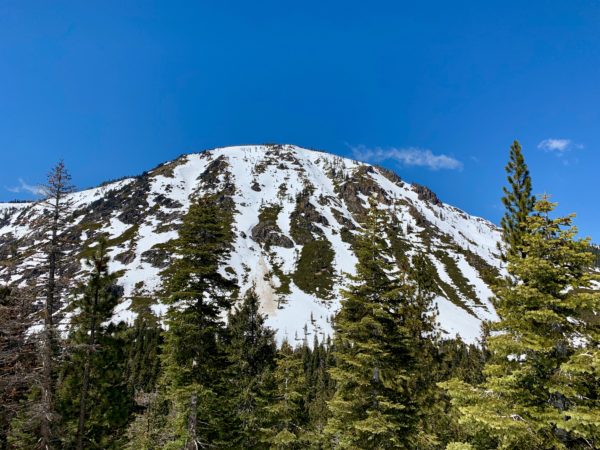 The simplest and safest option for storm days or backcountry newcomers is the old Eureka Ski Bowl which still has the remains of two poma lifts and a modest ski lodge. The ski bowl is home to annual longboard races which pay homage to the miners who raced huge skis made from timber back in the mid 1800's.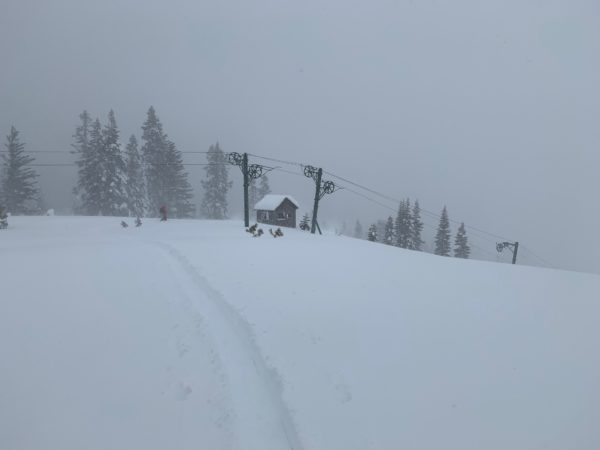 Plumas Eureka State Park is located an hour north of Truckee and about six miles west of Graeagle. From Graeagle, take route 506 past Mohawk to the tiny town of Johnsville. About a mile past Johnsville the road dead ends at a parking lot which is a popular starting point for snowshoers, nordic skiers and backcountry enthusiasts of all types. From the parking lot you can skin up Eureka Ski Bowl to Eureka Lake and Eureka Peak.
After a day of adventuring you can quench your thirst at one of several watering holes in the quaint and cozy towns of Graeagle and Blairsden. The Knotty Pine, Gumbas and the ever popular Brewing Lair are fine locations for sipping a drink while reminiscing the days highlights. If you are heading back to Truckee and want to break up the drive at the half hour mark you can hit Los Dos Hermanos in Sierraville.